The Founders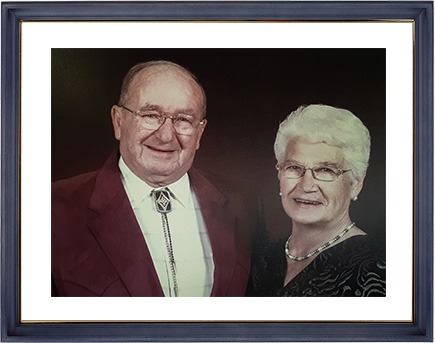 Zeitner & Sons, Inc. was founded in 1989 by Rallen Zeitner. Although our company was founded in 1989, the Zeitner family trucking experience began much earlier. Rallen got started as a company driver making runs into the Midwest for the American Freight System. After buying his first truck, a Kenworth cabover, in 1976, he became an owner-operator.
After hard work and taking some risks, Zeitner had five more trucks in his fleet. The family moved to Omaha in 1980, looking to build their family business. It took nearly another decade before Zeitner & Sons was formed in 1989. Three of Rallen's four sons have been involved long-term with the company since its creation.
Today, Zeitner & Sons employs a third generation of Zeitners. Our company has grown to about 90 refrigerated trucks. Our biggest customers are Nebraska and Iowa meat packers. The majority of our hauls are in the Midwest, with runs to the East coast. We now employ 95 drivers, with about thirteen in the office and eight in the shop.
Focused on Quality Drivers
Zeitner & Sons, Inc. is committed to working with the best drivers in the industry. Drivers must have a year of experience and a safe driving record to join the company. We do hire some student drivers and put them with a senior driver for training for at least six to eight weeks before letting them go solo.
Drivers that meet our standards get taken care of like family. During driver appreciation week, we serve New York strip steak and baked potatoes all week long. The company provides lunch every Friday, and provides an open forum for drivers to share their perspectives.
Zeitner & Sons Inc. Today
Since its inception in 1989, Zeitner has continued to grow its relationships and customer base. Today, it exists as an essential service, providing refrigerated freight services for the majority of packing plants in the Omaha area.
At Zeitner we pride ourselves on providing our services on time, with quality.  Zeitner has a great team of drivers, support staff, and mechanics that are the backbone of the business, and allow Zeitner to continue to have great vendor relationships, and a great company culture.  Each day, we work with consistency and excellence to provide the goods that Americans need.